Building the KARA Hummerİ
---
Ater you have attached the bottom, you can use a jigsaw to trim the edges. A Roto-Zip tool (laminate trimmer) or router may give you a cleaner cut. Use a good wood rasp or sander to round off any sharp edges, because fiberglass will not form around a sharp edge!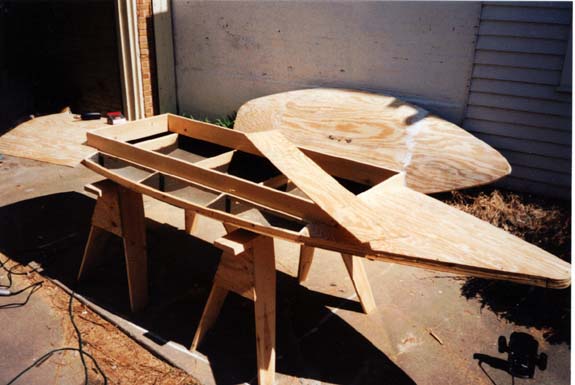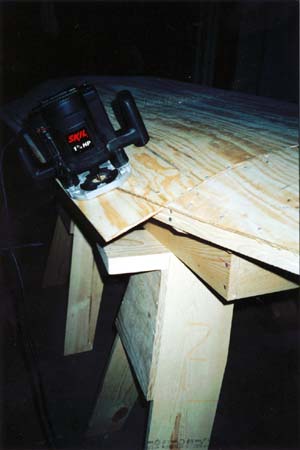 Cut the top plywood as specified in the plans. Attach both ends, and then the sides using the nailing instructions provided. It helps to have an extra set of hands to wrap the plywood across the top deck. Make sure that you are bending your plywood in the right direction, because it really only bends correctly in the long axis.




These photos show the ribs cut and the plywood bottom installed. It is basically complete minus the fiberglass and paint.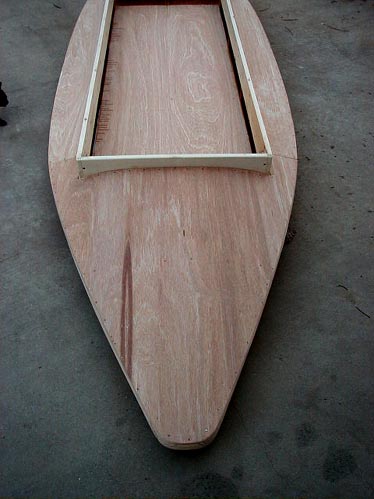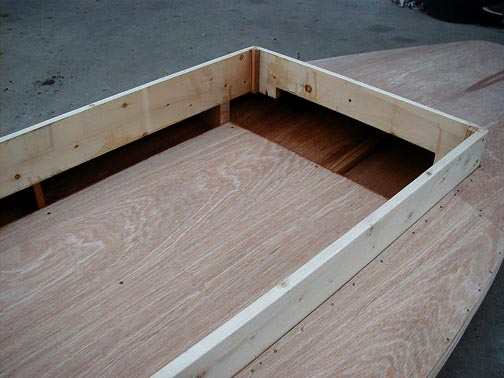 The following photos are showing details of the rib cut allowing installation of the bottom.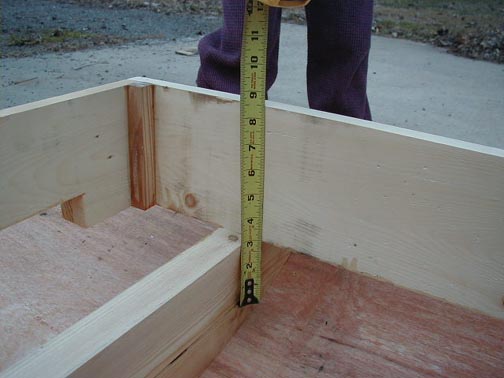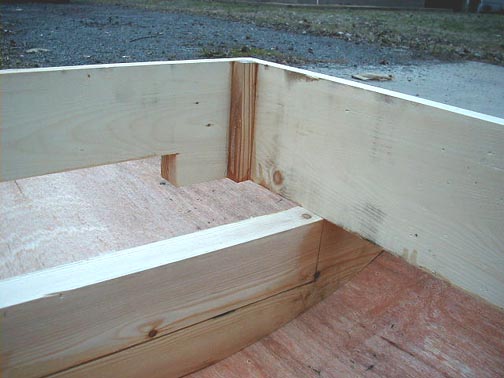 The photographs below are courtesy of Gary Morrison, who has built an excellent example of the Kara Hummer.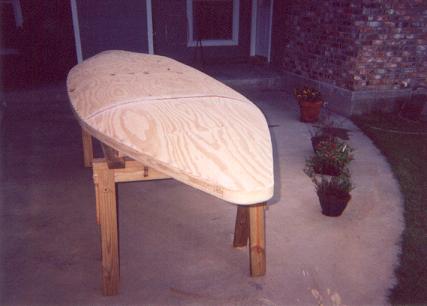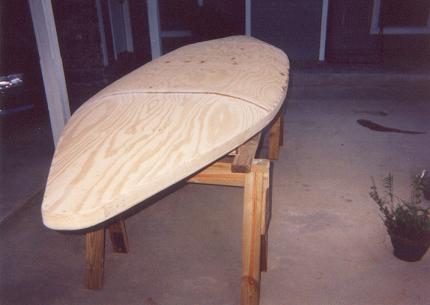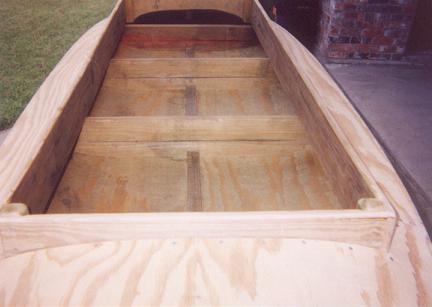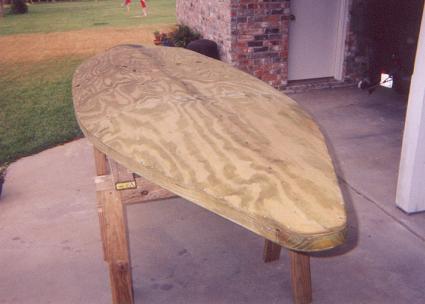 Home     Previous   Next
Home
Framing
Plywood
Fiberglass